ABOUT US
ESA, the acronym of Excellentia Superior Animus, is a business network consisting on Entrepreneurs, Associations, Facilities and professional business men. All together, they have in common one precise goal to achieve: the promotion of the Appennino Tosco – Emiliano land through the multi theme network ECO FUTURO APPENNINO. This includes Eco Technologies, Eco Tourism and Eco Transports.
This project comes from an extraordinary job that lasted more than 6 years, done by the Association ABC – Appennino Cultural Goods together with all the other organizations on the Appennino territory. Thanks to their considerable work, today we have ARCA, a precious collection of the landscape features, together with the historical, natural, archaeological, ethnographical and artisanal resources. The long-standing experiences of many entrepreneurs of different areas helped the realization of the project.
The goals are: to valorize the local traditions, in order to give them an international potential; the emergencies of the Appennino's excellence; the optimization of the resources of the Appennino Tosco-Emiliano-Romagnolo area, focusing on the utterly importance of the European guide-lines Bologna/Firenze.
Among the ESA network's participants partners there are: Cosmoderma Srl, Farmacia Speghini, Podere Cà di Sopra Srl, GEAL SpA, Tacchificio Monti Srl, Pointech Srl, ANM DESIGN Srl, MEDIATICAWEB Srl, Autonomie Locali Srl, Scuderia Jaguar Stor Bertini, APPENNINO AMBIENTE Srl and many others.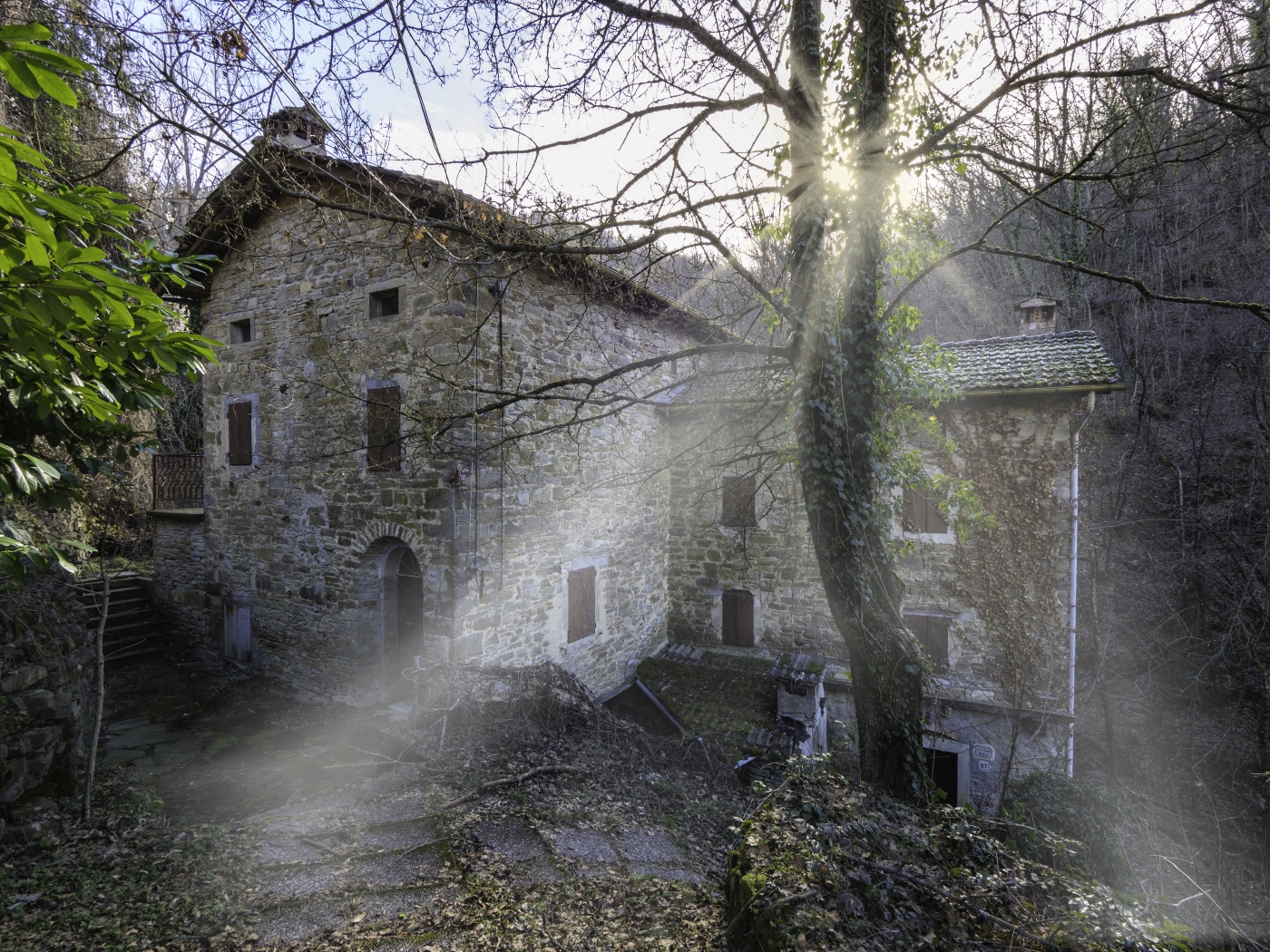 ECO FUTURO APPENNINO
Technologies – Tourism – Transports
In Italy, but also in most of Europe, we live a social and economic extremely difficult scenario and we often ask ourselves how to overcome this situation of long and worrisome stagnation.
There is a need to put new ideas, new materials and technologies unpublished on the table, that they all have a common denominator: ZERO impact on nature, that is the place where we all live.
The Tuscan-Emilian Apennine is crossed by a very important European road (E35) and by two railway lines (High Speed ​​and Direttissima), but also has other very important resources :
• It is a very strategic area with its nature parks (Dei Laghi, Monte Sole, Montovolo, Mugello, Gothic Line, Corno alle Scale, Calanchi dell'Abbadessa), rich in historical testimonies and with abundant renewable energy resources: water, wind, geothermal, wood chips, and so on.
• It boasts research centers of great potential and prestige (ENEA, ENEL, Fondazione Guglielmo Marconi, with his international laboratories) and can interact with actors primary in the economic sector: Autostrade, Trenitalia, Hera, Pubbliacque, etc.).
• It has numerous lakes that will certainly be an attraction for ECO TOURISTS: Brasimone, Suviana, Santa Maria, Castel dell'Alpi, Bilancino, Ridracoli, Scaffaiolo.
• It presents numerous paths of the CAI and delicious and welcoming farmhouses scattered on tracks of great beauty.
The Bolognese and Florentine Apennines are a WAY from Northern Europe to the North Africa, it is located between two international airports: Bologna and Florence, which it is also equidistant to two very important rivieras: Romagna and Versilia.
The new projects of ECO MATERIALS, ECO PRODUCTS, and services, all eco-compatible and connected, must be able to exploit this enormous potential, and they must to do this by maximizing the resources available on the territory as much as possible, so that there is no waste of any kind, neither economic nor even logistical and organizational.
That's why the expanded innovation platform called ECO FUTURE APPENNINO is born: to seriously put on the web all the excellences that are already present on the territory, organizing all existing and forthcoming infrastructures realization (for example: Variante di Valico).
It is necessary to grasp all the benefits, especially for the settlement and R & D phase of new ECO PRODUCTS. In a second phase it will then be necessary to organise meetings to disclose what has been obtained.
Finally, the instrument of local events will also be useful to disseminate what has been achieved then proceed to the innovative and winning promotion of tourism in the area and its products ECO COMPATIBLE, which will contribute themselves to nourishing their knowledge and dissemination on one international platform.
ECO FUTURE APPENNINO is not only a dream, but a feasible dream; it's a project farsighted and difficult but, as Enzo Ferrari liked to say: "difficult" means that it is possible to realize it.
The Bolognese and Florentine mountains must accept the challenge and, thanks to the project ECO FUTURO APPENNINO, will be able to give a lot also to the underlying plains, without disregard of the most important aspects: the future of young people, the protection of the territory and its enhancement, in respect of its typical features.
ECO FUTURE APPENNINO sails and we hope that many people are by our side, accepting this challenge to enhance the excellence of our history, our technique and our "Know-How", that distinguishes Italy in the world.
If you want to contact us or have questions, don't hesitate to write us to:
Le foto dello slider sono una gentile concessione di:
AFI – Associazione Forestale Italiana, ABC – Associazione Bene Culturale, Centro Documentazione Pianese, William Vivarelli, Luciano Laffi
Via Risorgimento, 17
San Benedetto Val di Sambro
Bologna (BO), 40048